---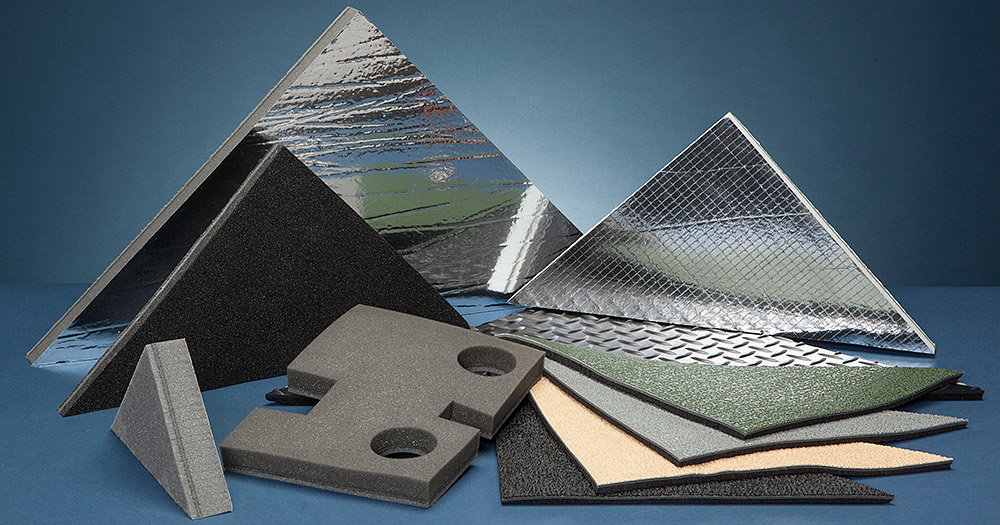 ---
General Information
Whispermat™
Barrier Materials are a family of noise control materials specifically designed to achieve maximum attenuation over a broad frequency range.
Whispermat™ combines dense, limp, flexible non-lead loaded barriers with Hushcloth® foams providing total noise control systems.


---
dBRock
dBRock is a viscoelastic material in combination with a Whispermat™ barrier layer for added mass to improve the sound transmission loss particularly at mid to high frequencies that can be used to bond panels together, providing constrained layer damping to sheet rock walls and hardwood floors.
Whispermat™ WM0
Barrier only
High density flexible vinyl sheeting that can be used as a lead free non-reinforced barrier septum.
Whispermat™ WM1
Foam - Barrier
Single layer of Whispermat™ barrier cured onto a single layer of Hushcloth
®
acoustical foam.
---
Whispermat™ WM1 Carpet Underlayment
Foam - Barrier
Solve foot fall noise and the bass thump from music with a layer of Hushcloth® acoustical foam.

Whispermat™ WM2
Foam - Barrier Septum - Foam
Two layers of Hushcloth® acoustical foam with a septum of Whispermat™ barrier cured in the center.

Whispermat™ Safe and Sound
Melamine Foam - Barrier
Safe and sound nonflammable and low smoke laminate of Whispermat™ and Melamine Foam.

Whispermat™ Floormat HEW and PGW
Closed Cell Foam - Barrier
Similar to Whispermat™ WM1 but with an embossed colored wear surface and a closed cell foam to prevent fluid ingress.