---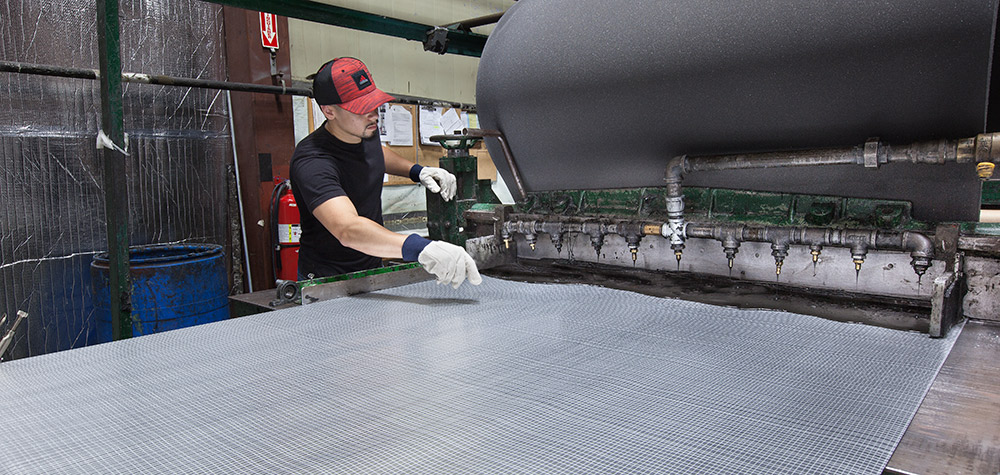 ---
American Acoustical Products' cast barriers are made by casting the barrier in liquid form directly onto the base layer of foam or fabric. Then the second absorptive layer of foam is added to the top surface and the barrier is then cured in a special curing oven.
This process produces a superior bond between fabric or foam and the cured barrier does not have any adhesive or adhesion promoting materials which could potentially compromise the flammability performance of the system.
The cast barriers can be as light as 4oz/ft² (1.2Kg/m²) and as heavy as 3lbs/ft² (14.7Kg/m²) and can meet flammability requirements for UL94 V0.