---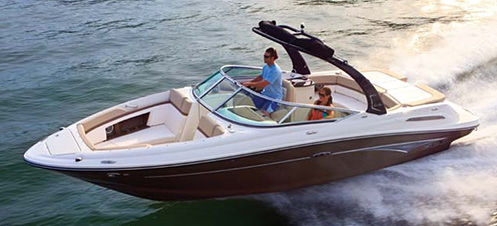 Sound & Vibration Technology Wins Boating Award
Sea Ray's "Quiet Ride Technology," which employs American Acoustical Products acoustic absorption, acoustic barrier and vibration damping products, won a Miami Boat Show Innovation Award for its ability to lessen the total noise and vibration level by 20 – 50%, depending on a person's location on the boat. Click here to learn more about Sea Ray's Quiet Ride in a Boating magazine article. Photo courtesy of Sea Ray.
American Acoustical Products offers a full range acoustic absorption, acoustic barrier and vibration damping products for all sources of noise and vibration encountered in a private or class approved vessel.
AAP's Technical Team designs marine noise and vibration solutions and provides materials for, and including: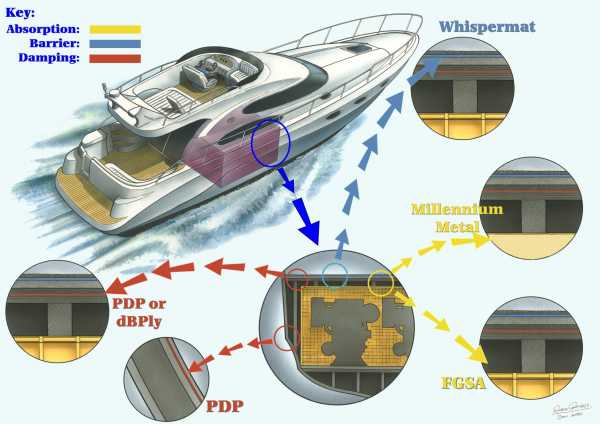 • Enclosing entire engine rooms, mechanical compartments and interior components such as Gensets, inverters, pumps, HVAC systems.
• Noise, vibration and fire isolating floated floors, acoustic compartment panels and acoustic carpet underlayments.
• Hull slap noise, tank resonance, propeller wash and gearbox tones will be addressed.
• Anti-vibration mounts and couplings will be specified as required through our partners.
A.A.P's Technical Services Team delivers a holistic approach to your marine noise control issues; most frequently during the design phase, and also after commissioning. Our methodology guarantees:
• Lower noise levels, using less weight then competitive mass-laden solutions by implementing our advanced material systems.
• Lower noise levels, using traditional class (ABS, USCG & Lloyds) approved constructions and materials.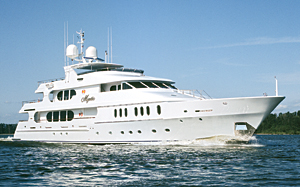 Key Benefits
• One stop shopping for your vessel's noise and vibration issues.
• Half the weight of conventional treatments with improved quality of sound.
• Exceptional product appearance and durability.
• Expert team of creative experienced engineers.
Contact us
with your most challenging marine applications and we will listen to your problem and provide you with a solution that is reliable and effective.