Hushliner FR Panels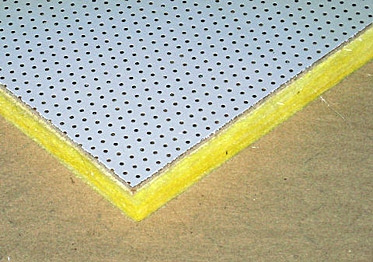 Hushliner FR is a proprietary laminate developed as an acoustical headliner panel for Rail Locomotives that meets the stringent requirements for flame and smoke generation in the rail transit industry (FRA).

The Hushliner FR is a light weight composite which incorporates the spaced absorber principles for enhanced low frequency sound absorption and the structural integrity required for long service life.
The facing material is a durable soil resisting film which is securely bonded to an engineered expanded structural panel. This composite is then laminated to a medium density fiberglass panel for added rigidity, acoustical and thermal insulation.
The whole panel construction has been tested and passes the requirements of ASTM E 162 and ASTM E 662.
In addition there are an attractive, cleanable surface that resists graffiti and delamination, and flexibility that makes them easy to install into confined spaces on locomotives.

Key Benefits
• Meets Transit Flame and smoke requirements
• Superior low frequency absorption for construction dimensions
• Self supporting, mechanically located and therefore cannot suffer from adhesive failure
Note: Because of the uniqueness of this construction there are large minimum quantities for production